Third edition Utrecht Science Week a great success
From the hospital of the future to saving our drinking water, from the dialogue on animal husbandry to the inauguration of Genmab's immunotherapy and from the hackathon on making the laboratories at the Utrecht Science Park more sustainable to the final of the Sustainable City Challenge: the third edition of the Utrecht Science Week was a great success. The Utrecht Science Park spent a week introducing visitors to all that the Science Park has to offer. All partners involved presented a multifaceted programme.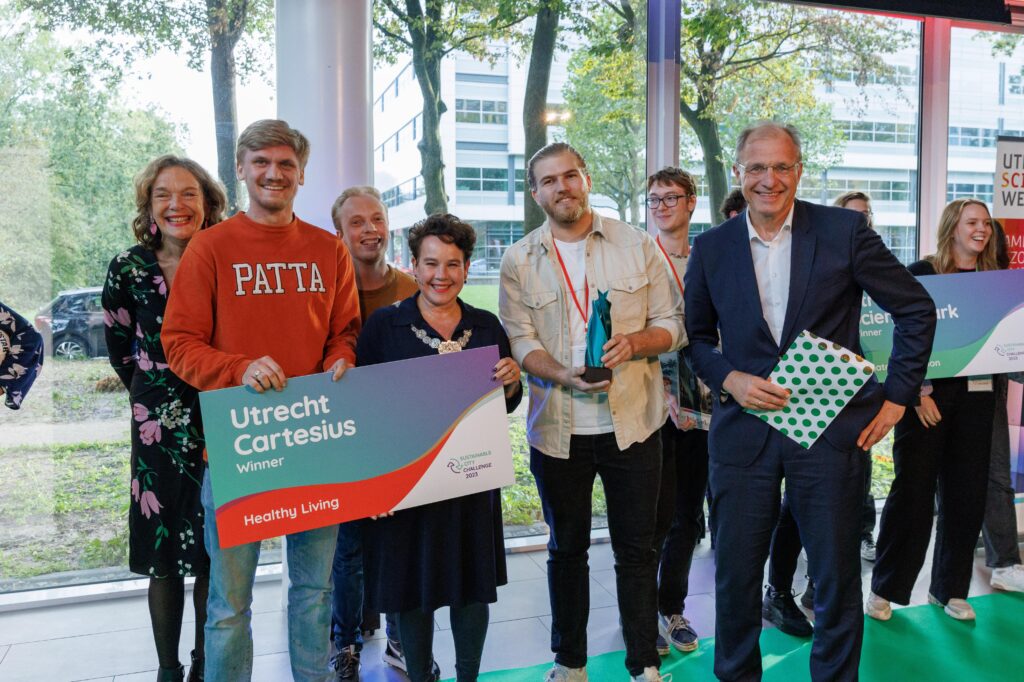 This third edition of the Utrecht Science Week focused on the power of innovation and cooperation aimed at a healthy, sustainable society. The highly varied program included lectures, debates, tours and creative competitions for devising solutions to issues surrounding sustainability and healthy living. Established events such as the Betweter Festival, the Day of Sustainability and the Weekend of Science were also part of the extensive offerings. The activities took place at various locations in the Utrecht Science Park and at several locations in the city of Utrecht.
Collaboration partners
" The third edition of Utrecht Science Week was a great success and again shows the strong commitment of our partners. More than 8,000 visitors experienced the dynamics of the Utrecht Science Park for a week," says Jan Henk van der Velden, managing director of the Utrecht Science Park Foundation.
The Utrecht Science Week program was put together in close cooperation with the partners: Hogeschool Utrecht, Utrecht University, University Medical Center Utrecht, Prinses Máxima Centrum, Genmab, Hubrecht Institute and RIVM.
Award ceremony Sustainable City Challenge
After an exciting final with pitches from various student teams on the themes of social wellbeing, healthy living, climate adaptation and active mobility, Mayor Sharon Dijksma announced the winner of the public prize: the community spaces for the new housing estate Cartesius.
Mayor Dijksma had another first: she had just been appointed a member of the Local Government Advisory Group of United Nations Secretary-General António Guterres. This advisory group is to establish more effective cooperation between all levels of government, with the goal of achieving the Sustainable Development Goals. Within the advisory group, Dijksma will deal with the theme of Future Generations. She could not have chosen a better stage for this honorable news.
About Utrecht Science Week
At the Utrecht Science Park, the largest science park in the Netherlands, over 55,000 students and 30,000 employees of renowned knowledge institutions, medical centers and companies work intensively together to develop and apply groundbreaking science and solutions in the fields of healthcare, life sciences and sustainability. The Utrecht Science Week puts the relevance and results in the spotlight.
Photos and retrospective
View photos here; aftermovies will be available here soon.