Utrecht Science Week 2023 from September 29 to October 8
February 27, 2023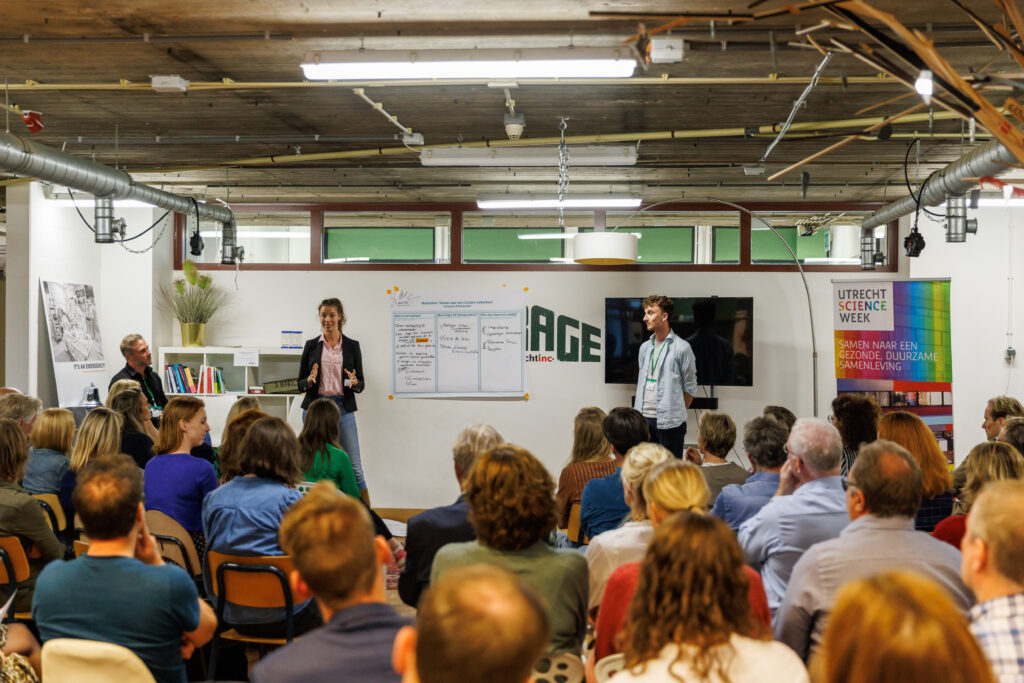 In the autumn we will once again open our doors wide at Utrecht Science Park: from September 29 to October 8 we organize the third edition of the Utrecht Science Week.
Utrecht Science week is about a big, week-long open house for anyone and everyone who is interested in the state of the art in (applied) science when it comes to sustainability and health. With connections to the future of the city and the region, to the world of the arts, industry, nature, food production, pharmacy and data sciences. Everyone is welcome. The Betweter Festival and the Weekend of Science are also programmed during Utrecht Science Week.
Utrecht Science Week is an initiative of Utrecht Science Park Foundation and is realized in cooperation with a large number of partners at the Utrecht Science Park. The successful combination of education, research and talented entrepreneurs leads to extraordinary results at Utrecht Science Park on a daily basis. During Utrecht Science Week, institutions, research centres and businesses present these results to each other and to a broad public. Central theme: Together towards a healthy, sustainable society.
Over the last year, among others various faculties, the university of applied sciences, the research centres, the Botanic Gardens, UtrechtInc and the Princess Máxima Center received students, (young) professionals and other interested parties from across the Netherlands at 15 different locations. Researchers lent a listening ear at social discussions, spoke about the latest research results and analysed the returns of their research for society at large. Finally, students in secondary vocational education (MBO), higher professional education (HBO) and university education (WO) competed for the grand prize of the Sustainable City Challenge.
Follow the programme development on this site. Starting in June, interested parties will be able to register here for the various programme components.